Previous Post:
Carrara Custom Marble Columns
&nbsp Next Post:
Custom Limestone Outdoor Column
Columns can be seen in a lot of establishments and sometimes in big houses. Homeowners in general decide to install columns just for the look of it; but at the same time, these pillars have an important structural purpose in your porch, or in any part of the house.
Limestone columns have become a popular trend , some establishment owners or homeowners may find it bland, especially if it has been installed for a long time and in need of restoration. Others who are not satisfied with the end result of the installations also find themselves frustrated – wasting a whole lot of money for the matter.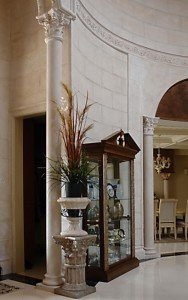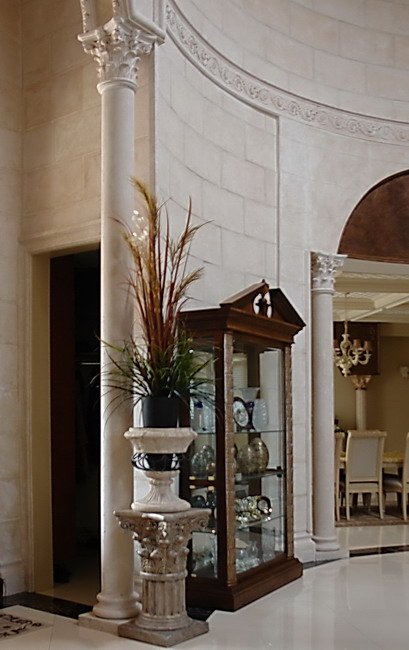 You can do something if you are in that current situation however, since  Greek columns or any type of pillars can be dressed up. You only have to find good people who will be able to do the job. If you are living in New York, you can call Marvelous Marble Design Inc at 1-888-272-0630 and have them case your boring columns so they can assess what's best to do with them.
Trim
One good example is to liven your columns with a wood trim. Trims can be installed at the base, to work as a pedestal. Vertical spans can be lined with decorative panels in order to bring more life. You can also have them painted so it will suit the color of your house or establishment.
Column Covers
The easiest method of redecorating your columns up is to cover them. There are a lot of existing companies that offer fiberglass, aluminum, and plastic foam covers that can be installed around the basic column in order to improve its appearance and add element to it.
Stucco
If trimming or covering doesn't suit your taste, you can go for stucco paint, which can be plastered around round columns to add style, design, and more shapes. Stucco creates an illusion that your columns are more aesthetic.