Previous Post:
What You Need to Know About Types of Marble Columns And Designs
&nbsp Next Post:
Custom Columns In Luxury Homes
Stone columns have become very popular in both commercial and domestic buildings. Whether you are driving through New York, Chicago or even Toronto, you can never fail to notice these superb structures. At a time when homeowners are struggling to balance between appearance and value, there isn't a better addition to consider than stone columns. Despite their continued widespread use, most people do not understand why they are extremely popular. If you are one of these, this guide will walk you through some of the advantages that make these pillars so popular.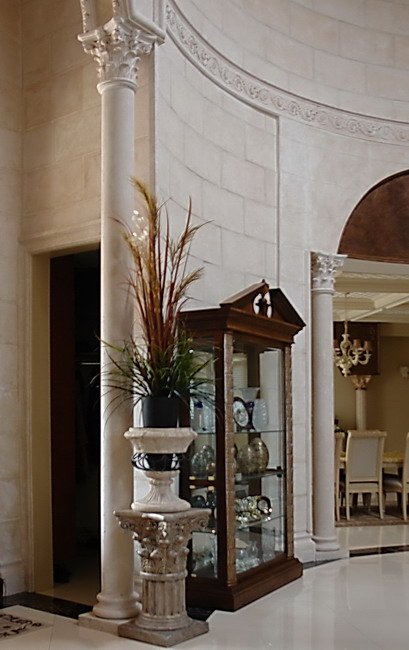 –  Elegant Designs
Whether you live in New York or Toronto, you always want your home to stand out from the rest of the crowd. Commercial building always looks for ways to create an inimitable first impression on all visitors. If there's a sure way to do this then it has to be installing stone pillars. Marble and limestone columns are especially known for their out of this world looks. If you can get a good designer to supply the best possible designs of these columns, everyone who passes near your premises will be left in awe. You can always request for yours to be customized so they can be unique.
–  Durability
You can't deny the fact that majority of homeowners are more concerned with looks when it comes to remodeling projects. However, this does not mean you can afford to install a new set of columns every summer. When buying structures that are meant to support the weight of your home, durability is always of the essence. This is why majority of homes in New York, Chicago and other top cities insist on getting their stone columns from Marvelous Marble Design Inc. This supplier is renowned for the high quality pillars that will stand the harsh conditions in your outdoors for years.